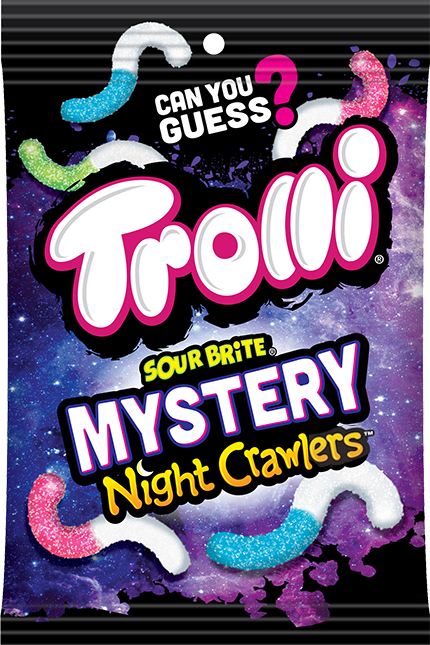 Sour Brite Mystery Night Crawlers
Trolli Mystery flavored Sour Brite Crawlers are tantalizing, sweet and sour gummy worms, that will delight your tongue and mystify your brain. Each pack contains three different white and neon-colored worms, covered with sugary goodness. But what do they taste like? You'll have to try them to find out.
Nutrition Facts
Serving Size: 8 pieces
Calories: 100 / Fat: / Sugars: 14g / Protein: 1g / Sodium: 40mg / Total Carbohydrates: 24g
Ingredients
Corn Syrup, Sugar, Gelatin, Modified Food Starch (Corn), Fumaric Acid, Lactic Acid, Citric Acid, Sodium Citrate, Natural and Artificial Flavors, Calcium Lactate, Sodium Lactate, Titanium Dioxide [Color], Blue 1, Yellow 5, Red 40.
Related Products