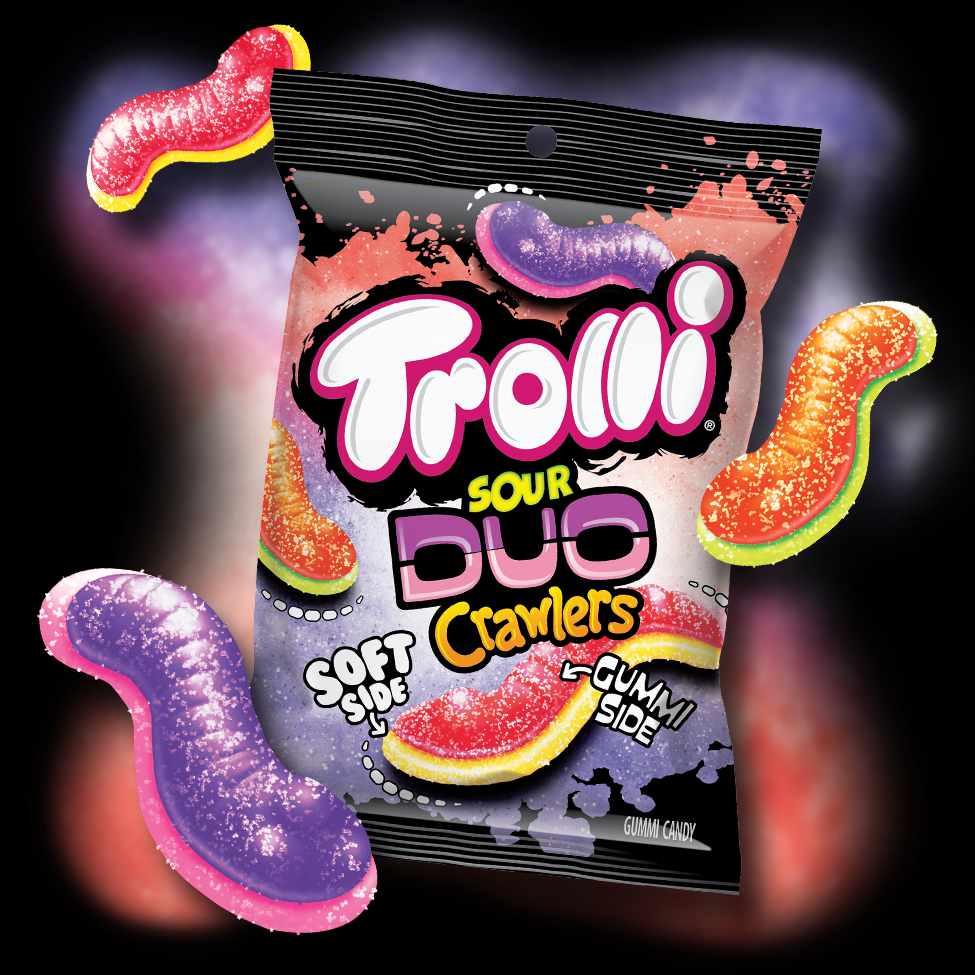 2 TEXTURES, 2 FLAVORS,
1 BIG BITE!
Prep your taste buds because Trolli's new Sour Duo Crawlers bring a much-needed sensory thrill, combining the classic chewy gummi texture on one side, and a soft and squishy texture on the other together for one unexpected, sour taste!

Available in three new sour tropical flavors, including Mango Pineapple, Citrus Watermelon and Strawberry Guava, devour the Duo and experience Trolli's newest sour gummi creation.

Grab a pack of Sour Duo Crawlers at a store near you now!

Related Products